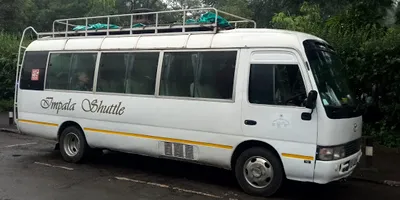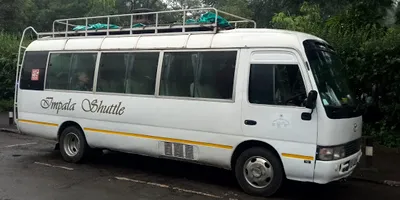 The service includes a pick up or drop off at any of the central hotels in Arusha, Moshi or Nairobi. It is also possible to be picked up or dropped off at Jomo Kenyatta Airport (Nairobi Airport).
The bus is loaded and departs near the Parkside Hotel on Monrovia Street.
Report to the bus at least 15 minutes before departure especially if you have bulky luggage.
We offer:
100% Luxurious Fleet
All Our Fleet Are Fully Valeted & Serviced
A Safe & Secure Journey
Comfortable And Enjoyable
Clean, Polite & Knowledgeable
BOOK
Fuel Type

Diesel

Transmission

Manual